YOUR MONEY IS GOING TO:

The Village is Australia's travelling arts festival.
Donate $30 or more before 28 October 2016 and receive priority entry to the Edinburgh Gardens Village Festival including a free drink at the bar.
The Village is a beautiful, beguiling, site-specific festival, which creates an intimate environment for professional and non-professional artists and audiences to meet in bliss.
The Village takes the form of a series of highly decorated temporary theatre spaces – tents, caravans, inflatables - usually set in a park. The look is handmade, human scaled, colourful and low tech.

The Village runs annual flagship events in Melbourne, Castlemaine, Tasmania, Lorne & Byron Bay and co-creates one-off festivals with communities around Australia.
You are secure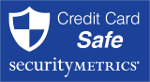 We Accept


Processing Payment. Please wait...